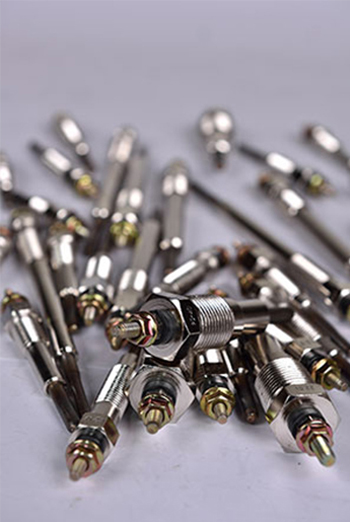 Being established in 1980,Hang Ji Industrial Co., Ltd. specializes in manufacture of diesel engine glow plugs for automobiles and agricultural machines.
We exported Primarily to Southeast Asia and Mid East before 1990.
In order to offer high quality products, we cooperated with the Industrial Technology Research Institute to research and develop new technicality.
As a result, we have successfully exported to Europe and America, and have a great reputation from our customers.
And now our glow plugs have been under new European environment-protecting rule(standard), that means our glow plugs can last glowing for three minutes more after the engine is started.
Hang Ji will be your best choice. Contact us now! OEM and custom-design packing are both welcome.

Guide To Use
Check your battery first!

Because diesel engine may consume more electricity than the gasoline engine at the starting operation, be sure your battery in good capacity; otherwise it is difficult to start your engine.

Right model of glow plugs for your vehicle,please select according our application chart.